BGA Update 7/23/21

The Blue-Green Algae Watch Advisory has been lifted for the Main Lake.

The Closed Advisory is still in effect for the 10-acre lake at this time.



BGA Update 7/20/21

As per KDHE, the 10-acre Lake and the Main Lake are being placed on a WATCH status.  The jar tests that were taken from the 10-acre lake and Main Lake are positive for Blue-Green Algae.  The picture below shows the results.  The green at the top of the water is what we did not want to see this morning.

Here is the flyer that should help you understand what a Harmful Blue Green Algae bloom is.  Please read it and make sure to tell all of your family and guests.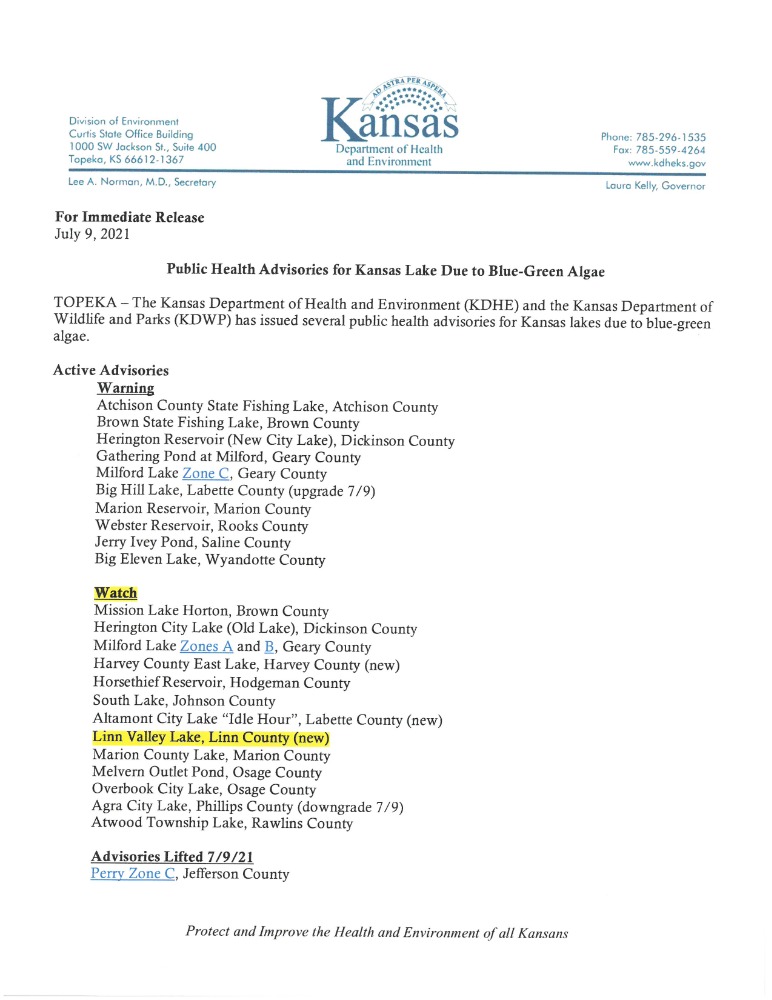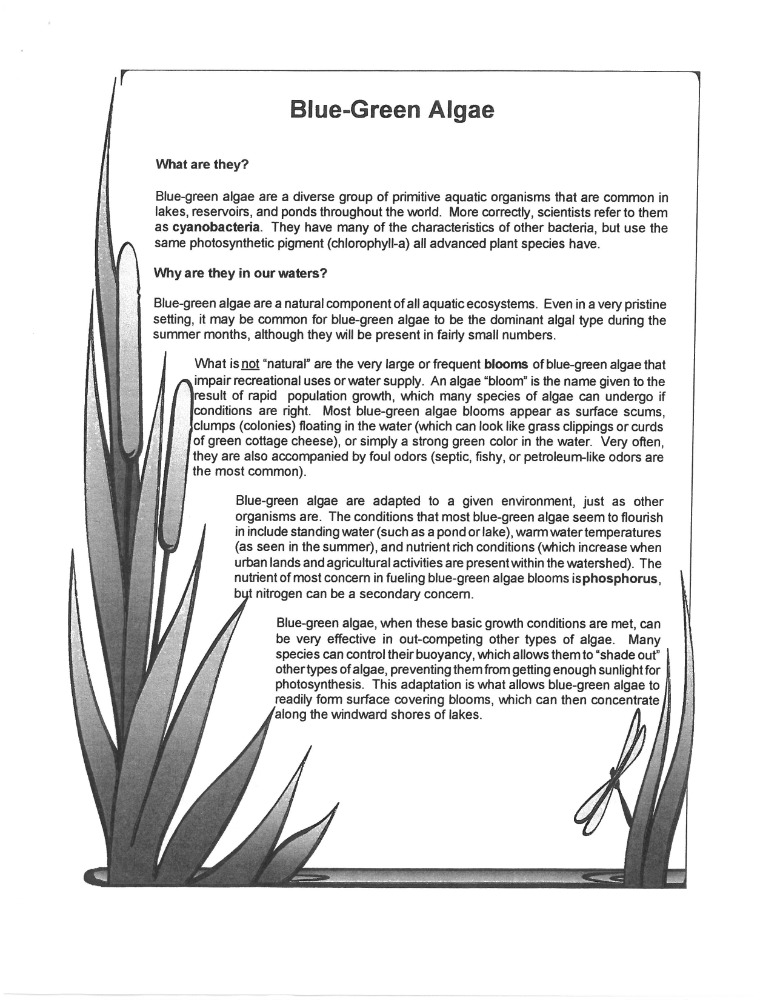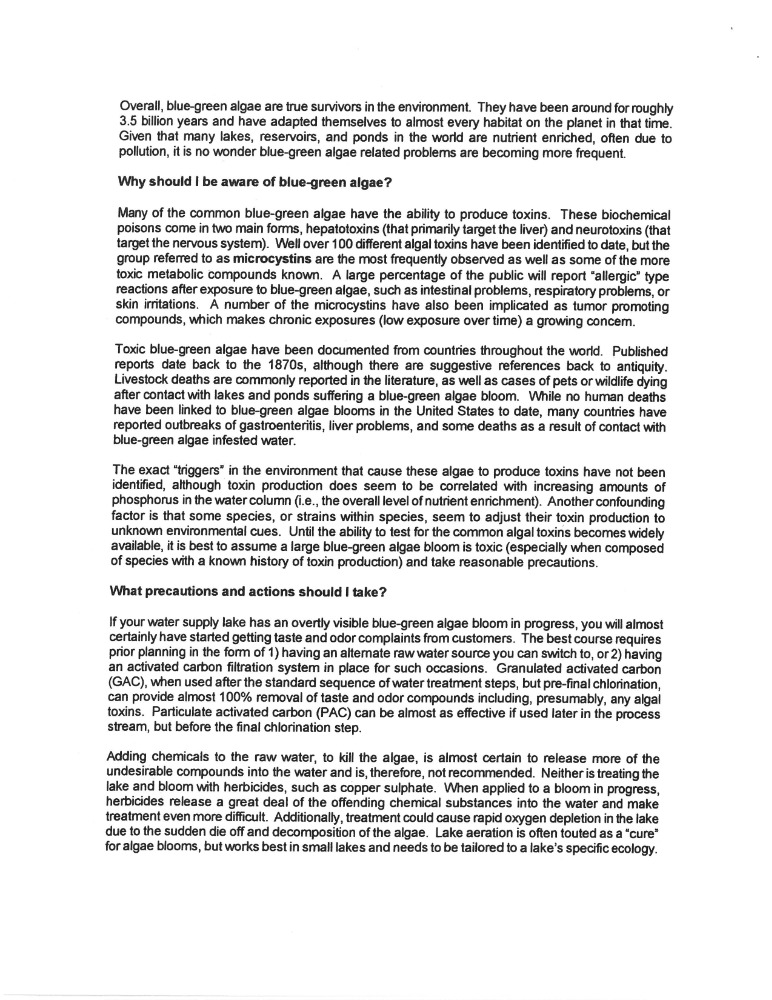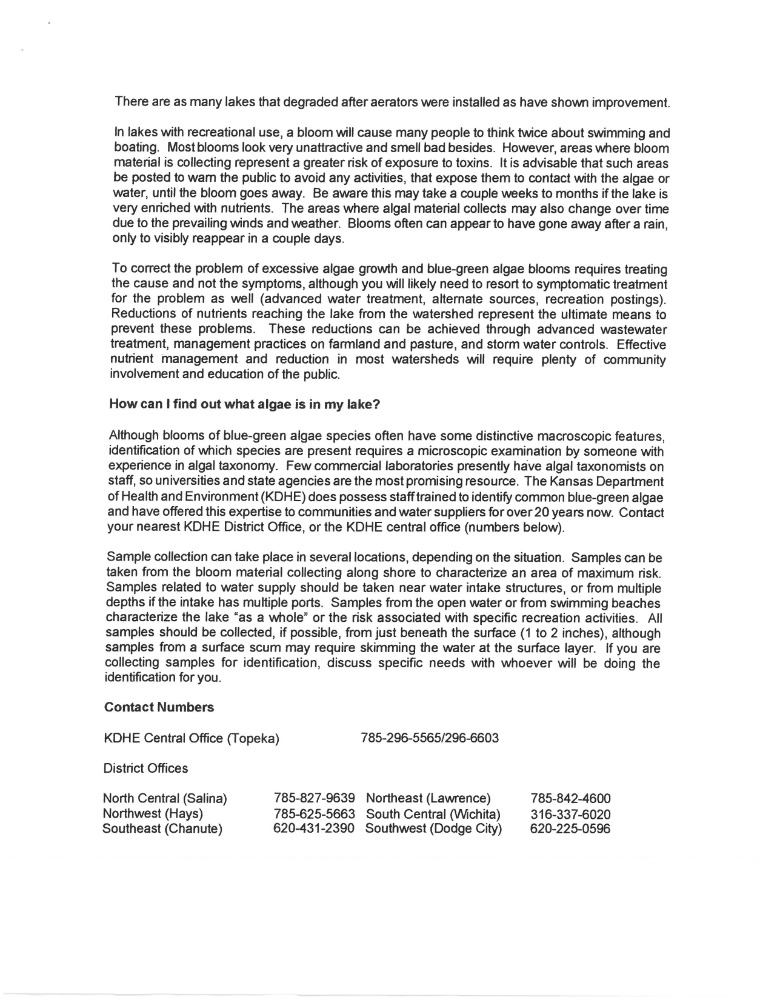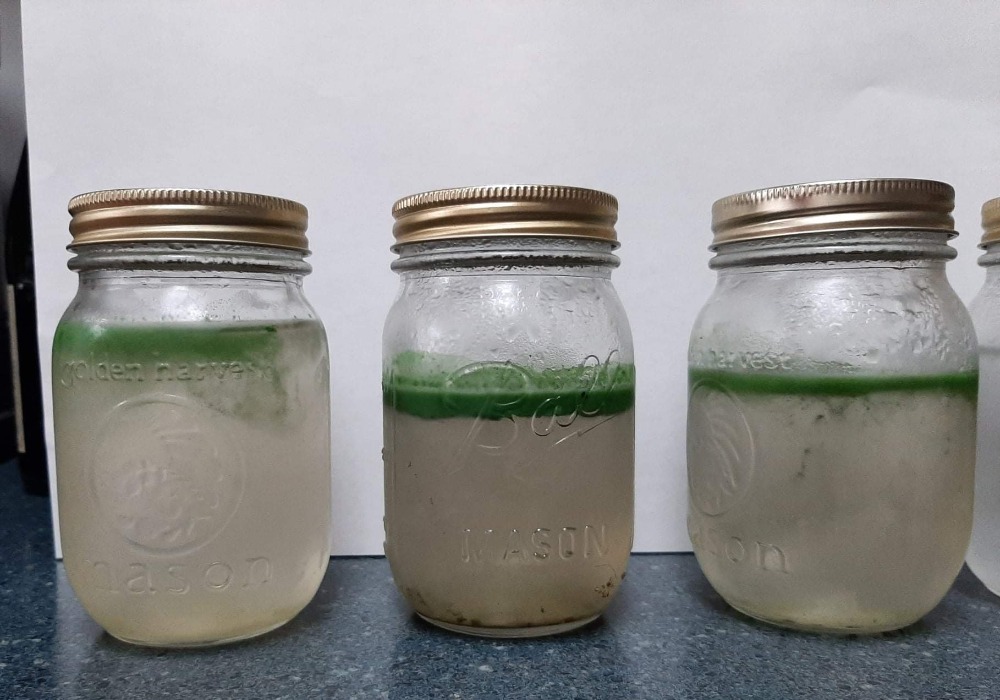 Our 135 acre, spring fed lake offers boating, fishing, swimming, and water skiing.  A total of eight lakes and ponds are located throughout Linn Valley.  Each is stocked with a variety of fish.  We ask that property owners help to protect all Kansas Waters from Aquatic Nuisance Species by cleaning, drying, and draining all watercraft when moving from lake to lake.

All watercraft is required to be registered with the POA office.  We will need proof of ownership (title, bill of sale), proof of insurance, and proof of horsepower (motor title, certificate of origin, dealership bill of sale).  There is a yearly fee of $10.00 per watercraft registered.